Reliable Service
At A&A Septic Services, we treat our customers like family. You get quick, high quality cleaning services every single time.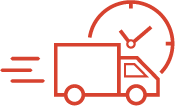 Always Available
We have a fleet of trucks and technicians, which allows us to serve multiple job sites at once and respond to your needs quickly.

Affordable Rates
We price our services for regular people just like you. Send your problems down the drain, not your money.